Meet the Paws PR Team
Erika Mathews
Erika Mathews has dedicated her career to animal welfare and the environment through fundraising and hands-on animal care and rescue. As Senior Fundraising Consultant, she manages all fundraising for Paws PR's nonprofit clients and consults with for-profit companies on best practices for corporate philanthropy.
She holds a bachelor's degree in English/Journalism and German from Rutgers University and brings 20 years of experience working for animal protection organizations, including the St. Hubert's Animal Welfare Center, Nonhuman Rights Project, Farm Sanctuary, the Animal Legal Defense Fund and the American Society for the Prevention of Cruelty to Animals.
She has served in all aspects of development, including direct mail, major gifts, planned giving, capital campaigns, foundation and corporate gifts, as well as events and publicity. Erika and her family volunteer with Chilis on Wheels, an organization dedicated to providing vegan meals and cruelty-free supplies to the needy. Past involvements include the Marine Mammal Stranding Center and Liberty Humane Society in New Jersey, and she served on the board of St. Hubert's Animal Welfare Center, The Grey Muzzle Organization and the Animal Welfare Federation of New Jersey.
---
Karen Colangelo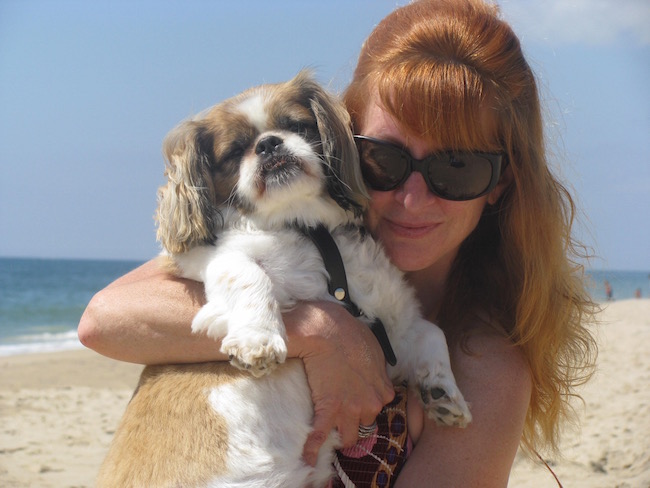 Karen Colangelo is a senior marketing consultant. In this role, she provides business and marketing strategy and oversees all social media management on behalf of clients. Karen leads the development of integrated campaigns with social media influencers, pet bloggers and websites.
For the past 15 years, Karen has been actively involved with several rescue groups in the New York City tri-state area and provides foster homes for dogs. She has a strong affinity for senior and special needs dogs.
Karen served as Senior Director of PR and Advertising at the ASPCA where she worked closely with Patricia Jones. Prior to that, she was a Marketing Manager for the US Fund for UNICEF. She started her career in retail and was a buyer/product developer for Macy's and New York & Company.
---
Shauna Alami Williams
Shauna Alami Williams, an award-winning network television news producer, is a media specialist at Paws PR bringing her vast experience and knowledge in broadcast television to the firms.
For 25 years, she traveled the world for NBC News, both as an on-air correspondent and supervising and field producer for the network and cable operations, working directly for NBC Nightly News and the Today Show. She has written and produced for NBC News correspondents, including Lester Holt, Brian Williams, Matt Lauer, Katie Couric, Tom Brokaw, Bryant Gumbel and Jane Pauley. Her work was nominated for several Emmy awards and in 2007, she received the prestigious Edward R Murrow Award for spot news coverage. From 1978-1987, she was recognized by Outstanding Young Women of America and she was also the recipient of several Business and Professional Women's Awards. She is listed in several Who's Who publications, including the 2006/2007 VIP Member, Continental Who's Who Registry of National Business Leaders and the 2005/2006 Member, National Register, Who's Who in Executives and Professionals.
Ms. Williams was a senior network television news producer and worked in all phases of production, from day-to-day news to special coverage of major stories. She was dispatched around the globe to cover wars, high-profile trials, natural disasters and other breaking news stories of historic significance and her assignments ranged from reporting on the US President to the funeral of Princess Diana.
Prior to working at NBC News Global Headquarters in New York, Ms. Williams was on the air in Durham, North Carolina and Miami, Florida as a reporter, weather anchor and news anchor.
Ms. Williams has a BA from Duke University and earned her Master's degree in journalism from Columbia University Graduate School of Journalism.
---
Annie Lazar
Annie is a quick-thinking publicist with a knack for storytelling. She has helped introduce her clients to thought leaders, media outlets and decision makers, honing messages with great precision so that they hit the target every time. She has placed clients in key media outlets including: CNN, NBC Nightly News, Wall Street Journal, USA Today, New York Times, and PEOPLE as well as in a spectrum of regional and local broadcast, print and electronic and trade outlets.
Lazar started her career at the international public relations agency Hill & Knowlton. Since then she has worked in almost every sector of communications including in-house, agency, government and as an independent consultant. Her multi-faceted experience rages from not-for profit and foundation work to corporate, public affairs, consumer, entertainment and beyond.
Following a stint in the toy industry, Annie joined the acclaimed PR firm of Rubenstein Associates representing clients that included the ASPCA, Food for Survival (now The Food Bank of New York), Def Jam Records, New York Cares and the American Museum of Jewish Heritage among many other notable clients.
As a media relations specialist at the American Red Cross in Greater New York she supported the organization's efforts to provide relief during both the 2004 South Asian Tsunami and Hurricane Katrina. More recently Annie has served as the Public Affairs Director at The Mayor's Office of Immigrant Affairs in Michael R. Bloomberg's administration.
Annie earned a B.A. in Communications from Boston University. She lives in Long Island, NY with her family.
---
Jennifer Lucas Townsend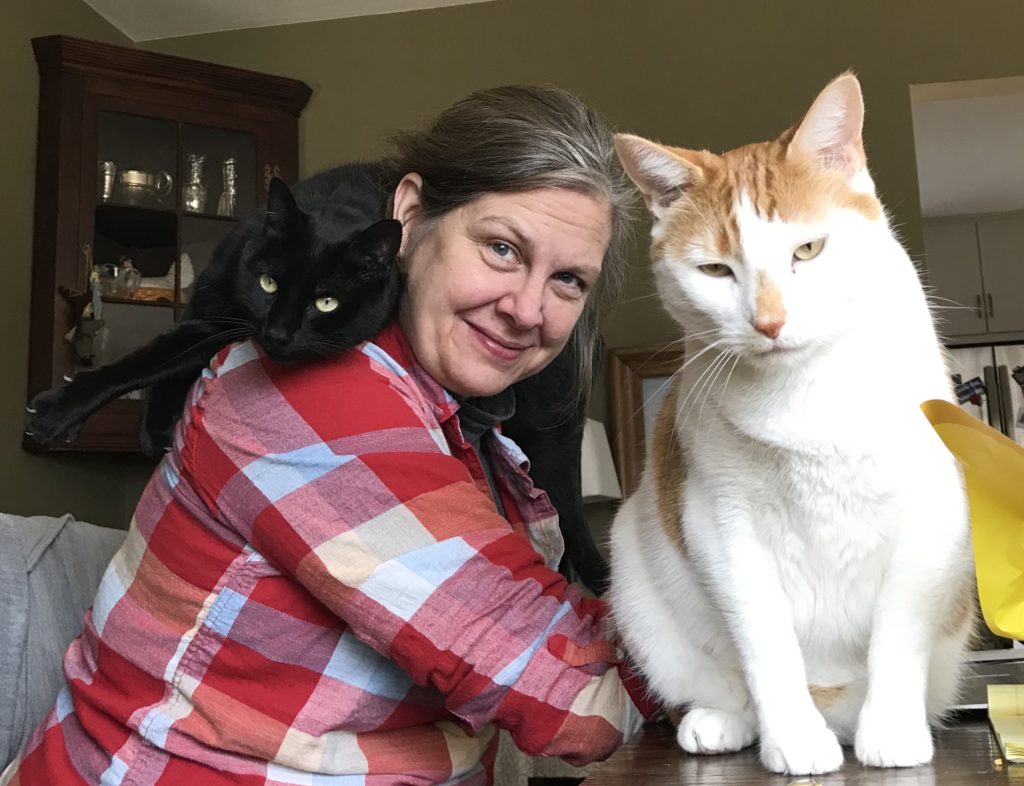 Jennifer Lucas Townsend is a copywriter and editor with Paws PR. Jennifer honed her editing skills at Newsweek Magazine where she managed the Letters department and edited the weekly Letters column for nearly five years. She is also the second half of Green Fields Productions behind the Bachelor Farmers of Ireland calendar produced in 1999 with Patricia Jones. While living in London, England Jennifer completed her graduate coursework in Heritage Management and worked for English Heritage doing visitor outreach for Eltham Palace. Most recently, Jennifer finished the second draft of her memoir, an excerpt of which was published by Gravel magazine. Jennifer lives in Wisconsin with her family and their two rescue cats, Samantha and Winston.
---
Amy Mayers
Amy Mayers is a research and creative strategist. She brings more than 30 years of communications experience to research and creative strategy. She has helped mission-driven nonprofits, associations, government, fundraisers, unions and small businesses motivate, inspire, educate and raise money. Amy uses design-thinking techniques to help clients define challenges, goals and audiences; conduct qualitative research that produces telling insights; assess resources; and identify options for action. Amy's insightful questions and focus on the big picture help clients uncover ingrained assumptions that may stand in the way of a solution and find new approaches to old problems.
---
Geoff Tischman Pets

Geoff Tischman Pets is one of the premier photography studios in the New York Tri-State area. Geoff captures the true spirit of pets, as well as the special bond between them and their humans. He has photographed many celebrities with their beloved animals, including Georgina Bloomberg, Cheyenne Jackson, Bernadette Peters and Aida Turturro. His pet photographs have appeared in The Journal News, The New York Daily News, The New York Post and Westchester Magazine, among others.
---
Jason Putsche Photography
Jason Putsche Photography specializes in animal, corporate and event photography and offers videography and video production services. Jason has over 15 years of experience as a professional photographer. His photographs have been featured in national advertising campaigns and a myriad of publications including USA Today, The Washington Post, The Baltimore Sun and The Chicago Tribune. A true animal lover, his pet photography has been included in publications including Best Friends Magazine, Cat Fancy, and Animal Wellness.
---
Pixel Jam Digital
Pixel Jam Digital is a web consultant assisting with a variety of media - from custom web development to digital illustration. Erica Martin, Pixel Jam's Chief of Everything, considers herself to be a professional geek and has worked alongside other animal welfare organizations including For All Animals and Animal Legal Defense Fund.