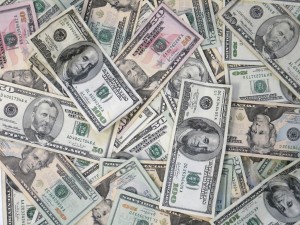 A comprehensive marketing plan should have both advertising and PR—as well as social media, customer communications, and more. But when your dollars are limited, you want to make sure that you are getting the most for your money. Good PR efforts can get you air time and print space that you could never afford. Because advertising costs can add up so quickly, PR is often a better option for businesses with limited budgets.
If you're working on a low budget, you can only afford so much ad space. Advertising costs can add up quickly if you're not careful! (See below: Just How Much Does Advertising Cost, Anyway?) With a small budget, you could only buy small ads in multiple publications or a larger ad one or two publications. In either case, you'll typically have to opt for black and white ads over color to save money. Depending on your budget, you may have the funds to purchase a handful of radio ads, but TV is usually out of the question. Production costs for producing a TV ad are usually significant, and on top of that, air time is far more expensive to run. Basically, on a limited budget, your advertising options are limited, and what you can purchase usually won't generate the exposure that you are hoping for.
PR, on the other hand, can give you more opportunities for coverage at lower cost. You could have multiple pages dedicated to your story in a magazine, or a 2-4 minute piece about your company on the TV news. PR presents opportunities to be interviewed on the radio, local TV news, or print news. Good PR can get all types of coverage, from multiple outlets, all from one press release – and you don't have to pay for each hit, like you do with advertising. PR can get you space and airtime above what you could ever afford in advertising.
This is not to say that a lot of work doesn't go into PR—there has to be something newsworthy to talk about, which usually means holding an event or a public launch of a new product. But when you compare the circulation of the outlets you would be advertising in, and the reach of the "free" publicity a news story can provide, you will see the value and the "buzz" created from news coverage. This is why PR on a shoestring can help you gain more exposure for your company than the limited amount of ads you would be able to purchase can.
Just How Much Does Advertising Cost, Anyway?
Local Radio
$550 per 30 seconds of air time
Local Daily Newspaper
$5,000 per one color page ad, to run one time
$1,000 for 1/4 black & white ad, to run one time
Local Magazine
$20,000 for a one full page color ad, to run one time
$2,000 for 1/12 page color ad, to run one time
Local Bus Poster Ad
$575 for one poster to be posted in one bus for four weeks
National
USA Today
$178,700—One full page color ad, run one day
$117,810—One full page black & white ad, to run one day
$47,320 – 1/4 page black & white ad, to run one day
NPR Radio
$5,000—per 10 seconds of air time
National TV (ABC, NBC, FOX, CBS)
$2 million – $100,000 per 30 second commercial, depending on Neilson rating.