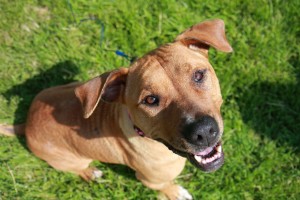 Sharon Seltzer is an animal writer, advocate and co-founder of the Heaven Can Wait Animal Society in Nevada. Sharon is a good friend to animals and the Paws PR team. We've collaborated with Sharon on behalf of many nonprofits—Alley Cat Allies, Animal Rescue Corps, Kinship Circle, Pet Res Q Inc.—for stories reported on Care2.com.
Sharon is on the front lines of helping animals while also spreading the word about the amazing work of so many groups and individuals from coast to coast. We wanted to know more about Sharon's inspiring work.
Heaven Can Wait was founded in 2000 and in the past 13 years, the organization has spayed/neutered 81,000 cats and dogs in addition to launching a number of educational and rehabilitation programs aimed at reducing animal suffering and euthanasia.
What communications tools were most effective in raising awareness of the group's work early on?
When we started in 2000 Heaven Can Wait had a very limited budget and there were no social media outlets available to get the word out about the pet overpopulation problem in our community so we relied on grassroots methods that may sound old-fashioned in today's world. That meant lots of tabling at every of community event, whether or not it had anything to do with animals. We used a Wheel of Fortune game that drew people to our table and everyone won a prize. We still use it today. Word of mouth was our best avenue to gain supporters.
The founding members also volunteered to speak to all sorts of local employee and civic groups. You'd be surprised how many of these groups are looking for speakers at their monthly meetings and our topic about homeless pets was very unique. We talked to everyone from Wal-Mart employees to Kiwanis Clubs.
The most expensive communication tool we used was mailing quarterly newsletters to prospective supporters. We also stayed in touch with the news media for newsworthy stories.
Tell us how you get started as an animal writer?
I became a freelance writer for national and regional magazines after taking a course at our local university. I wrote about travel, children and local restaurants for ten years. When Heaven Can Wait started I became the editor for our newsletter and realized that I was much more passionate writing about animal issues. Finally the world caught up to my passion with the development of blogging on social issues and I was hired by Care2 to write about animal welfare and animal rights. I've been writing for the website for 5 ½ years.
E-mail, Snail-mail, Fax, Phone or Tweet? As a reporter, how do you prefer to be pitched a story idea?
I love to hear from individuals or organizations that have a story to share about an animal welfare issue or how their group has saved a cat or dog or even a baby turkey. There is so much happening in the world today to stop animals from suffering and I like promoting the good work organizations are doing. I've been contacted on Facebook, through e-mails and by phone. I don't have a preference how people get through to me. I also subscribe to many newsletters so that I can contact groups myself when I see a story I would like to share with Care2 readers. I found the baby turkey story on a newsletter emailed to me last Thanksgiving. The baby was so thankful for being saved she actually leaned in and gave her rescuer a hug. After reading the story I knew I had to share it with animal lovers worldwide.
What's your top tip for animal welfare and rescue groups who need to raise awareness of their work to increase adoptions and drive donations?
I still think word of mouth in your community works best so your group and your programs have to be stellar. People donate to organizations they know are doing good work and living up to their stated mission. In addition, don't be afraid to "toot your own horn" when your group has done something extraordinary. Heaven Can Wait has had good luck with our blog and social media outlets. They allows us to promote programs, thank supporters, ask for help with hard to adopt cats and dogs and generally get people involved on a day-to-day basis.
To chat with Sharon, Tweet her!
@Petrescuemomma