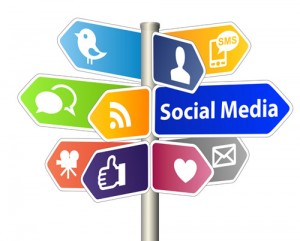 A story ran recently about the Humane Society Waterville area shelter in Maine. They used their Facebook page to plead for assistance for donations of dog food. Shortly after the post, a man donated a week's supply of food to the shelter that has been hard hit by the economy.
Last year, I helped a friend who is a volunteer with a NJ-based nonprofit called Pet ResQ Inc. She had been involved with the rescue of Gordo, a disabled dog who had been dumped at a NYC kill shelter because he needed spinal surgery. We set up a Facebook page for Gordo and within weeks as we posted updates of his surgery, we had over 500 followers. Paws PR also helped a feral kitten with cerebral hypoplasia find a home through Facebook.
Are you using social media to promote your rescue or animal shelter? Social media can be a powerful tool to raise awareness of a special needs animal, or to drive a fundraising appeal.
When thinking about social media for your nonprofit, it's important to start with a plan: decide how many social media posts you want to post every week to accomplish your organization's goals and what the messages should be. We use Hootsuite – an online tool that enables the user to program social media posts for a specific day and time. We program our client's social media posts for one week at specific times geared towards their target audiences. Throughout the day, we monitor the accounts, interacting with users and posting news items and re-Tweeting items that are relevant to our followers.
Here are some other tips:
 Use Facebook and Twitter to generate excitement for events and fundraisers.
 Increase awareness by telling stories via photos, videos and blogs that can be shared on social media platforms. Keep your content fresh, fun and interesting so followers will check back for updates.
Social media is about creating connections and conversation. Respond to posts and Tweets and let folks know that you are there!
Share interesting news articles about your organization and become a source for information for your followers.
Tweeting @ other organizations, groups and individuals will let them know you're talking about them and will encourage them to Tweet about your group.
Still have questions? We can help! Tweet us @PawsPR!
See you online.
~ Patricia