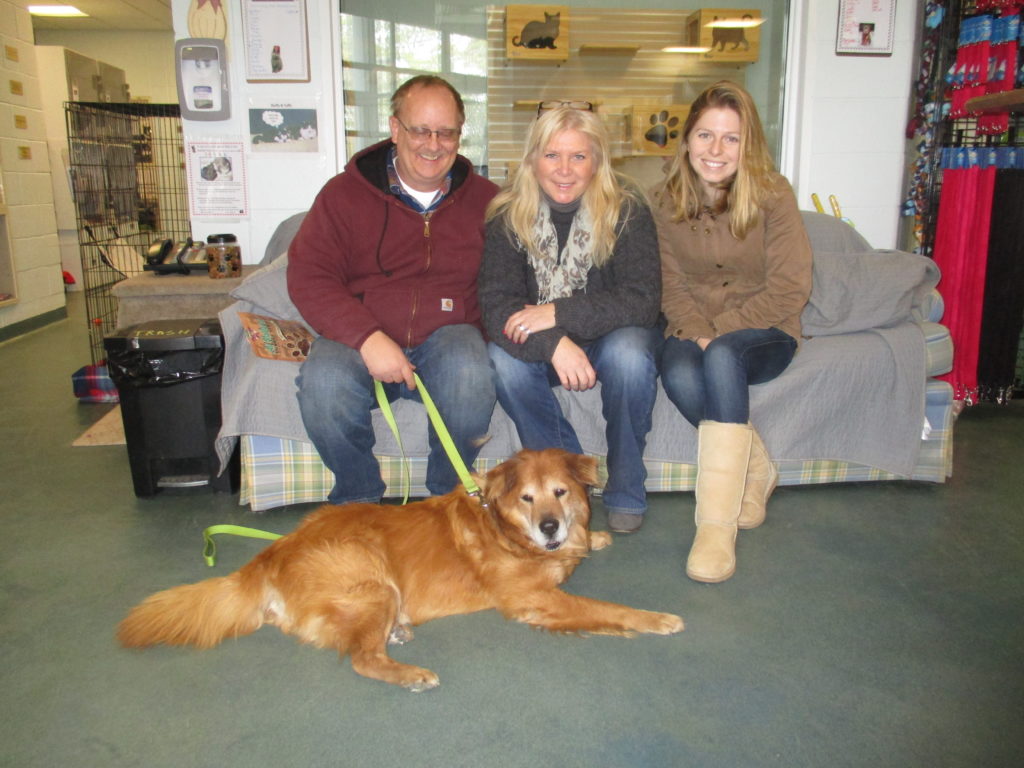 After being left at a kill shelter by his family, Lok Lok, an elderly golden retriever mix, was rescued by Southampton Animal Shelter Foundation (SASF) where he waited for an adoptive family to give him a second chance. Brigid Fitzgerald, who serves on the Board of Directors for Southampton Animal Shelter, contacted Patricia Jones, founder of Paws PR to help Lok Lok find a loving adoptive home. Working in collaboration with SASF volunteer Karen Colangelo, Patricia drafted a pitch letter and reached out to her contacts in the media.
Within days, Patricia secured articles in news sites including Care 2, Examiner, Dan's Papers, Southampton Patch, Southampton News and others.
As the news stories appeared online, the social media team at SASF shared the articles via social media. A few days after the first news article hit, a special family spotted Lok Lok's story on Twitter and adopted the sweet pup.
Karen and Dave immediately knew they had to adopt Lok Lok after feeling a connection to the dog while viewing his images and story on social media. Karen, who refers to Golden Retrievers as "God's angels on earth," once lost a close and beloved Golden friend named Lucky and felt as though he was sending a sign to adopt Lok Lok.
The family reports that Lok Lok is adjusting well. They currently have two other pups in the household, and Karen says that the two dogs are "very sweet toward my little old man."
"Lok Lok's story is a great example of how shelters and rescues can use the power of the media to help the animals in their care find their forever homes," said Patricia.
Want to learn how the Paws PR team can help your shelter or rescue? Tweet us @PawsPR